Snow monkey king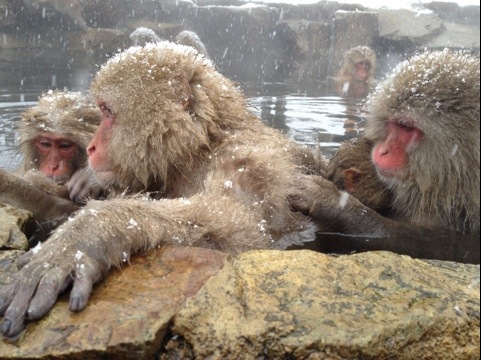 The Snow Monkeys of Jigokudani near Shiga Kogen, Nagano.
After two kilometers of very snowy forest trail we came upon this amazing scene.
It's good to be the king, but judging by the missing finger he's had to fight for the right to sit in the sauna and been attended to by the gang.